Features
Powerful Launcher
Ability to launch any of the installed program is an excellent way to improve efficiency. Regardless of the number of running apps, if you know what you want to launch, it won't take more than two seconds.
Lightspeed Search
There is much more efficient way to retrieve files than digging for them or trying to remember where they could be. If the files are somewhere on your hard disk, Pipy already has more than enough knowledge to find them.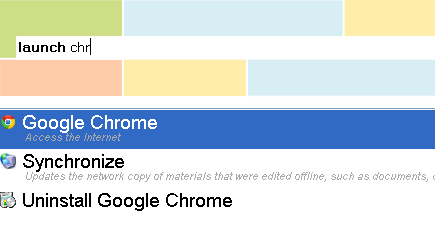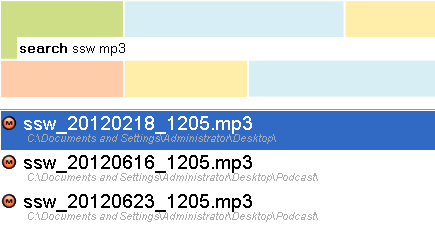 Extensible Architecture
Simple yet sophisticated plugin architecture will eventually allow Pipy to become a 'Swiss knife'-like program for everyday tasks. If a particular task fits the idea of command line execution and filtering, it will probably fit Pipy as well.
Filtering (aka Pipes)
If you know what you are looking for, it's fine. If not, it's not a problem either. As you start typing a search query, Pipy will start showing results immediately and you are free to filter the results or do with them something else.